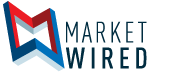 Moto-Meter(TM) Ready to Become the New Standard for the $500 Billion Motorcycle Taxi Industry
World Moto Communicates With Popular Ride Hailing Operators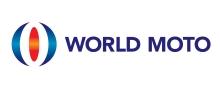 /EINPresswire.com/ -- NEW YORK, NY -- (Marketwired) -- 03/14/16 -- World Moto, Inc. (OTC: FARE) (BERLIN: WM7) (BERLIN: A1J8SY) ("World Moto" or the "Company"), a leader in advanced solutions for motorcycle taxis and on-demand transport, today announced that it is in communication with popular ride hailing app services to provide a competitive advantage for their brands in the accelerating battle to professionalize the world's motorcycle taxi fleets.
The past several weeks have seen announcements by major established players in the ride hailing industry detailing plans to expand services into the motorcycle taxi space. For example, Douglas Ma, Uber's head of Asia-Pacific expansion, described UberMOTO's launch in Bangkok as "the first time we're doing it in any market in the world, so our hope is to develop it and innovate it." The same service was launched a few weeks later in India. This pivotal and increasing focus on the industry by very well funded and recognized brands is establishing new battlefields in the fight to reshape the global personal transport sector. World Moto, as the supplier of key products and services to this industry, expects sizable benefits from the increased opportunities resulting from the new competitive landscape.
World Moto's flagship product, the Moto-Meter™, allows easy integration with smartphone applications, and comments from operators as well as internal research have indicated that the Moto-Meter™ offers distinct advantages to taxi app operators who incorporate it into their platforms. While traditional smartphone taxi apps are fine for e-hailing to remote locations, they suffer from a strong customer preference to simply "hop and go" when exiting from mass transit or anytime a motorcycle taxi is waiting on the street. In the latter case, the Moto-Meter™ can communicate with an app on the customer's phone and allow them many of the features normally associated with an app without even needing to remove the phone from their pocket.
Other reasons stated for the Moto-Meter™ is that it allows app services to automatically exclude drivers from their system who are currently engaged in fares outside of their platforms, offering faster response to customer hails. This is a serious consideration on a motorcycle, where the driver requires both hands to control the vehicle and is often unable to press a button to reject a fare in a timely fashion. Also mentioned is the Moto-Meter's ability to allow drivers to visually see incoming hail requests. In noisy, street level environments it is often not possible to hear a mobile phone, and even vibrations are often not felt. By mounting a ruggedized Moto-Meter which is impervious to road dust, insects and water, these issues can be eliminated leading to better safety, service and increased customer satisfaction.
"Motorcycle taxis are the most numerous form of taxis on Earth, and while the scale of this new battlefield is enormous, so are the potential rewards," said Paul Giles, CEO of World Moto.
Giles continued, "The professionalization of this industry, already underway, will only increase in the future, and the tremendous size of the sector and number of disparate regional markets, similar to retail, allows room for multiple winners. The Moto-Meter offers tangible benefits for every one of them, and it is only a matter of time before this technology becomes ubiquitous. Until then, any leverage that these operators can achieve in a city may mean the difference between becoming the leading service vs. handing victory to a competitor, and the Moto-Meter will give them a distinct advantage."
Watch a video of the Moto-Meter™ with smartphone app at: https://www.youtube.com/watch?v=lPf4PpZs2dM
To be added to the World Moto email distribution list, please email invest@worldmoto.com
About World Moto
World Moto is a technology company that designs, manufactures, markets and sells Moto-Meter products, devices that provide moto-taxi fare metering and other communication capabilities. The Company's Moto-Meter patents have been granted in 4 countries, with applications pending in another 56 jurisdictions. World Moto's products and services include the Moto-Meter™, arguably the world's first motorcycle taxi meter, Wheelies™, which display static and streaming media content on the wheels of motorcycles, and Yes™ (aka HailYes™), a smartphone app for on-demand transportation. For more information on World Moto, please visit World Moto's website at www.worldmoto.com.
Community
Facebook: http://www.facebook.com/worldmoto
Video Channel: http://www.youtube.com/user/worldmoto
Forward-Looking Statements
This news release contains "forward-looking statements" as that term is defined in Section 27(a) of the United States Securities Act of 1933, as amended and Section 21(e) of the Securities Exchange Act of 1934, as amended. Statements in this press release which are not purely historical are forward-looking statements and include any statements regarding beliefs, plans, expectations or intentions regarding the future. Such forward-looking statements include, among other things, estimates of motorcycle taxi markets, release of HailYes™ apps, global ride-hailing market, growth of platform, target markets, product releases, product demand and, business strategy. Actual results could differ from those projected in any forward-looking statements due to numerous factors. Such factors include, among others, the inherent uncertainties associated with new projects and development stage companies. These forward-looking statements are made as of the date of this news release, and we assume no obligation to update the forward-looking statements, or to update the reasons why actual results could differ from those projected in the forward-looking statements. Although we believe that any beliefs, plans, expectations and intentions contained in this press release are reasonable, there can be no assurance that any such beliefs, plans, expectations or intentions will prove to be accurate. Investors should consult all of the information set forth herein and should also refer to the risk factors disclosure outlined in our annual report on Form 10-K for the most recent fiscal year, our quarterly reports on Form 10-Q and other periodic reports filed from time-to-time with the Securities and Exchange Commission.
Details of the Company's business, finances, appointments and agreements can be found as part of the Company's continuous public disclosure as a reporting issuer under the Securities Exchange Act of 1934 filed with the Securities and Exchange Commission's EDGAR database.
Image Available: http://www2.marketwire.com/mw/frame_mw?attachid=2978067

Investor Contact:
World Moto
Email Contact
(646) 810-8781

Press Contact:
Email Contact
(646) 810-8781



Powered by

Distribution channels:
Automotive Industry
,
Banking, Finance & Investment Industry
,
Consumer Goods
,
IT Industry
,
Insurance Industry
,
Media, Advertising & PR
,
Politics
,
Shipping, Storage & Logistics
,
Technology
...

EIN Presswire does not exercise editorial control over third-party content provided, uploaded, published, or distributed by users of EIN Presswire. We are a distributor, not a publisher, of 3rd party content. Such content may contain the views, opinions, statements, offers, and other material of the respective users, suppliers, participants, or authors.
Submit your press release